Finca Sa Cadernera participated in the "Fira de l'Oli" 2023,
The Fira de l'Oli de Mallorca held its third edition in Palma's Plaça Major on Saturday 29th April.
La feria estuvo organizada por el Consell Regulador de la Denominació d'Origen Oli de Mallorca y ha contado con el apoyo de Palma Activa. EL objetivo de la misma es dar visibilidad a un producto local estrechamente relacionado con la cultura mallorquina.
Los visitantes han podido probar los diferentes aceites de oliva virgen extra, elaborados con las variedades de oliva arbequina, picual, empeltre y mallorquina de la mano de los propios productores.
Además de los mejores aceites de Mallorca, los presentes han podido degustar los productos de la IGP Ametlla de Mallorca, o informarse acerca que de la fiesta Wine Days en el estand de la D.O Binissalem, una feria que alcanza su décima edición y tendrá lugar entre los días 12 y el 21 de mayo.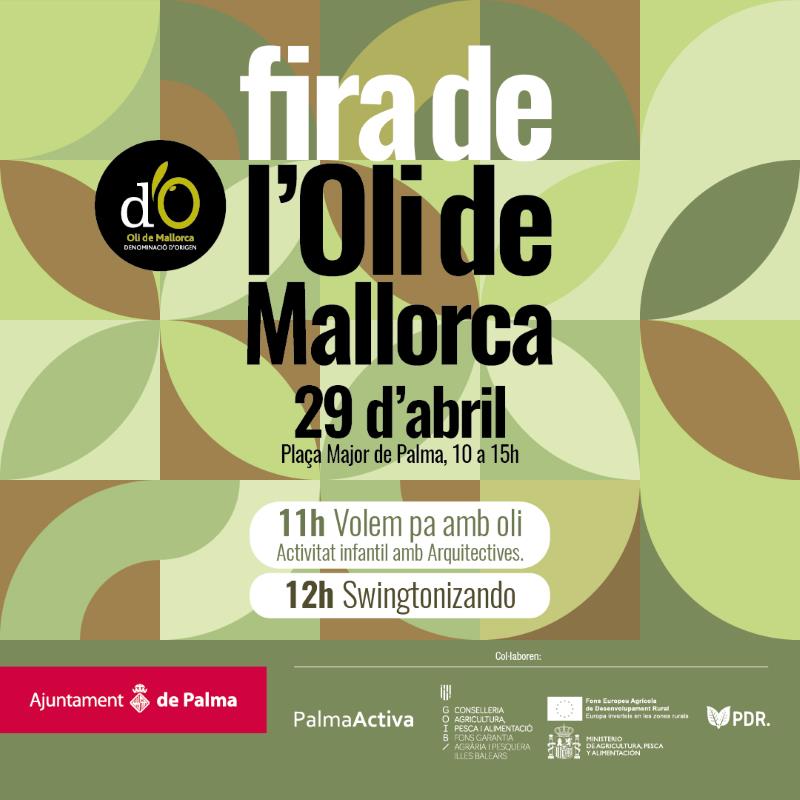 Mallorcan olive oil with protected origin designation is marketed packaged and sealed with a seal of guarantee from the Regulatory Council. The labels of the producers themselves bear the registration number of the designation of origin.